Lakeland, FL (November 21, 2018) – In Lakeland, a 61-year-old man was arrested for sexually assaulting a child from the time that she was 5 years old until she was 16 years of age. Lakeland Police Officials say that he has been identified as Lorenzo Saturnino Chipa.

The girl went to police this month and told them that Chipa had been repeatedly touching her and sexually assaulted her between her home, her grandmother's home, and a hotel. The girl recently recorded a phone call with Chipa, where he admitted that he hurt her and begged her to forgive him.

Chipa told police detectives that he 'wanted to be better.' Chipa was arrested at his Lakeland home without incident. He was read his rights, which is when he asked if he could get his passport out of his vehicle. Now, he is being charged with sexual battery on a child younger than 12.
Lakeland Sexual Battery Laws 
Sexual battery crimes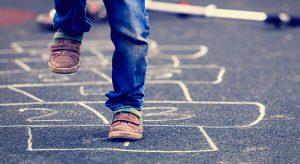 are always handled seriously under the law, but they are made even worse when the individual who is the victim is a child. The crime of sexual battery of a child under 12 by an adult is viewed harshly under the law and can be penalized to the furthest extent, which means that you could be facing a lifetime in prison, lifetime sex offender registration, and a $10,000 fine.

Our attorneys at Musca Law, who work across the entirety of Florida including the Lakeland area, have over 150 years of combined experience helping those across Florida fight their sex crime cases. We will sit down with you from the very beginning of your case and help explain your legal rights and the defense that you might be able to use to receive the best outcome. Let us help you save your reputation and continue to fight for your rights. Contact us today at (888) 484-5057 to find out how we can help.