Lakeland, FL (January 7, 2019) – A teacher in Florida received vehicular homicide charges after he caused a fatal accident that took the life of his 5-year-old son.

When deputies investigated the accident, they discovered that 26-year-old Austin Cabanas had been driving his son and another child in the back seat of his vehicle when police tried to pull him over. Cabanas wouldn't stop and drove about 40 mph over the speed limit when he ran a red light. He crashed into another vehicle and then drove straight into a light pole.

His son Ayden died at the scene of the accident. He and the other child were not wearing seatbelts at the time. Cabanas was arrested during a party at his home on New Year's Eve.

Sheriffs said that he was driving in a "reckless and negligent" fashion at the time.
Lakeland Vehicular Homicide Laws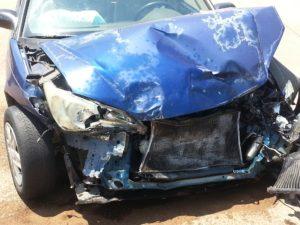 Every year, many homicide crimes will take place across Florida, all of which are particularly violent crimes that end in fatal results to one or more parties. Many people believe that traffic-related offenses are relatively minor issues, but some crimes are more serious than others. The most serious traffic crimes can land you in a substantial amount of trouble. If you have been charged with vehicular homicide in Lakeland or any other area of Florida, we want you to know that you have many options as you move forward.

Many people are not aware of the fact that they could be facing many years in prison and other punishments such as fines and loss of license after one of these crimes. You might find that, following such a serious charge, it is difficult to return to your normal life. You might worry about how your loved ones feel about you and the social stigma that comes with an accident that ends in the loss of life. When you are feeling hopeless about your case, an experienced defense attorney will help you from start to finish. At Musca Law, we understand how difficult this time in your life can be, but want you to remember that you have many rights and protections under Florida law. Contact us for more information at (888) 484-5057.