Lakeland, FL (April 26, 2019) – 21-year-old Pamela Black was arrested in Lakeland after she held her child, 11-month-old Serenity Gunter, under scalding hot water, causing the infants death.

According to investigative deputies, Gunter was pronounced dead on November 6, 2018, at the Tampa General Hospital due to thermal injury burns that covered 60% of her body. According to authorities, Black had held most of her daughter's small body in a sink that was filled with water measuring over 140 degrees. The child was screaming as she received third-degree burns. Black and her friend then waited 90 minutes to take Gunter to the hospital.

Black told investigators that she had been giving her daughter a bath as she was trying to cook dinner. She claimed that she tested out the temperature of the water and then added toys to the bath. She said she left the cold water running but claimed that, while her back was turned, Black heard her child screaming. She claimed that Gunter bumped the hot water while she was playing in the bathtub.

A Medical Examiner performed an autopsy and discovered that her injuries came from being immersed, which did not add up with the story. The water had been so hot that investigators claim that Gunter would have been burned within two seconds.

It was also discovered that Gunter had a brain bleed consistent with being shaken, which happened at the same time as the burns.

Black attempted to get her husband, Taylor Smith, to play along with her version of events. Smith told police that he had been outside with his son when he heard devastating screams and ran inside, where he found Black standing over the sink and submerging the child in the scalding hot water.

Black has since been charged with aggravated child abuse and aggravated manslaughter. She is currently in jail being held without bail.
Lakeland Aggravated Child Abuse Laws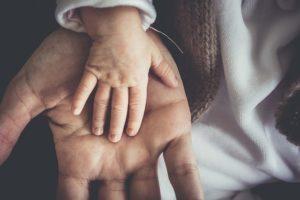 If you have been charged with child abuse in Florida, you are facing one of the most heinous crimes and ones that prosecutors penalize to the furthest extent of the law. These cases should always be treated with special care, as you could be facing many consequences such as the impact on your career choice, loss of custodial rights, and many other factors that could hold you back on many levels. If you believe that you have been unfairly charged with one of these crimes and you also believe that you have a valid defense to bring, it might be time to speak with an experienced attorney about your case.

Our defense attorneys at Musca Law are here for you to protect you and defend against charges you believe are being reported differently than how the incident actually occurred. We have helped many clients obtain results in the midst of their cases when they have been charged with some of the most serious crimes. We understand the ins and outs of Florida's criminal justice system and will help you through every step. Please reach out to us for more information at (888) 484-5057.