Lee County, FL (December 29, 2018) - The Lee County Sheriff's Office has arrested and charged a man with drug trafficking after finding more than 300 pounds of marijuana in his house.

Julio Cesar Perez-Morfa was arrested by deputies on Friday, December 29th at a house in Lehigh Acres.  Police went to the home on 19th Street Southwest and conducted a raid where they discovered the marijuana inside.  Following the search, Perez-Morfa was placed under arrest and transported to the Lee County Jail where he was held under a $4,000 bond.

Perez-Morfa later bonded out and is scheduled to appear in court in January to face the charges.
Lee County Drug Laws
In Lee County and throughout Florida, trafficking in drugs or controlled substances is a very serious charge.  Drug trafficking laws are harsh and usually bring with them a mandatory minimum prison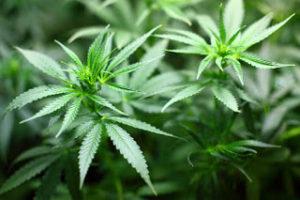 sentence and a high fine.  The mandatory minimum sentences with drug trafficking set these types of charges apart from other charges such as simple possession or even a typical charge of selling drugs.

When you have been charged with trafficking, you must work to secure the best possible defense right away.  In a drug trafficking case there are several important elements that come into play.  Trafficking charges are simply based on the amount of drugs possessed.  In close cases, the actual weight or amount of the drugs may be in question and can help reduce trafficking to a lesser charge.  In other cases, there are certain mitigating factors such as substantial assistance or a clean record that may be helpful to use in negotiations with the prosecutor in charge of your case.

At Musca Law, we know the prosecution's strategies and will anticipate them for your benefit.  Our Florida criminal defense attorneys have successfully represented those charged with drug crimes throughout our state.  We have helped thousands of people avoid the harsh consequences of a serious drug crime conviction on their permanent criminal record.

For assistance with your case, please call us at (888) 484-5057 for your free consultation today.