Leisure City, FL (November 23, 2018) – Police say that close to the Miami-Dade area, a police-involved shooting left a 15-year-old boy wounded on Thanksgiving Day.

Police were originally called to the scene on a report of domestic violence on behalf of the 15-year-old, who had been acting out. The boy was a new arrival at a foster home and was refusing to take his medication, which was making him act out in violence.

A physical altercation ensued, which caused the officer to discharge his firearm once. The teen was shot in the lower torso and was rushed to a trauma center for treatment. The man in charge of the foster child is known for taking in foster children and had been trying to enjoy the Thanksgiving Day.

An investigation continues at this time.
Leisure City Domestic Violence Laws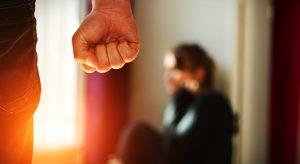 Domestic violence is any type of violence that takes place against a family in some way. If you have inflicted any type of harm on a family member and now you have been arrested, the prosecution in your case will take these crimes seriously, as they understand the harm that can come from these incidents.

You want to ensure that you are moving forward with a strong defense through every step of your case after you have been charged with a crime. Violent crimes are always prosecuted to the fullest extent of the law, which means that you could be facing time in prison, fines, and many more aspects that could have a huge impact on your life. You want to receive case results that will help you move forward with your life, so you need an understanding and experienced attorney. The attorneys at Musca Law understand how important the outcome of your case is to you and want to stand by your side and defend you all the way. Contact us to find out how we can help in your time of need at (888) 484-5057.