Leon County, FL (February 5, 2019) – On Saturday morning around 2 a.m., a Leon County Deputy was arrested for DUI. The deputy was allegedly not on duty at the time of the arrest.

Leon County Sheriff's Office Deputy James Christopher Ford was arrested after driving under the influence, according to police. He was pulled over and suspected of drunk driving by local police officers. The Sheriff's Office was notified by the Tallahassee Police Department immediately after the arrest.

Ford was immediately taken and booked in the Leon County Detention Facility. After his workplace was notified about the arrest, they immediately terminated their employment with him.

Police confirmed that Ford had been working as an employee in February of 2018 and was still in probationary status.
Leon County DUI Laws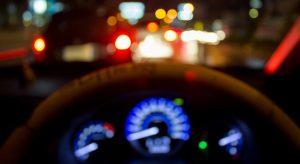 Being arrested for a DUI crime in Florida can be one of the most confusing and intimidating experiences of your life, especially when your career and social life are on the line. From the moment that you are pulled over and police put on the handcuffs, you might feel as if you are living a nightmare. It is common to feel helpless and scared at this time. Fortunately for you, there is legal help out there to help you through this difficult time and possibly retain some semblance of your normal life as you work to defend yourself.

There is no doubt that penalties for even a first-time DUI in Florida are harsh, but the severity will depend upon many different factors. Does the prosecution have piles of evidence against you or do you believe that there is very little evidence and you will be able to fight these charges with ease? If you are facing a wide variety of DUI penalties, it is time to act, as you should never delay when your life is on the line. Luckily, there are many common DUI defenses that you might be able to use to help you achieve the best results in your case and gain the ability to move forward and breathe once more. At Musca Law, we are waiting to talk to you about your next steps as you endure these difficult and sometimes-chaotic times. Contact us today to find out how we can help at (888) 484-5057.