St. Lucie County, FL (January 16, 2019) – Police arrested a 72-year-old school bus driver in St. Lucie County after he was accused of inappropriately touching a female student.

The man was identified as Ignazio Charles Cerami, who was arrested on Monday, January 14, on lewd and lascivious behavior charges after an investigation on behalf of the St. Lucie County Sheriff's Office.

The girl who was assaulted by Cerami came forward to a teacher and made statements about the bus driver, which is when deputies launched an official investigation. The girl told investigators that the bus driver touched her private area.

Cerami spoke with police and told them that he never intentionally touched the victim. When deputies asked if he might have done it by accident, Cerami said that anything was possible. Surveillance was actually taken that showed that Cerami reached toward the girl's lap area.

When deputies spoke with a witness, they said that Cerami also touched a girl every time she got off the bus.

Police continue their investigation into the matter at this time.
St. Lucie County Lewd and Lascivious Behavior Laws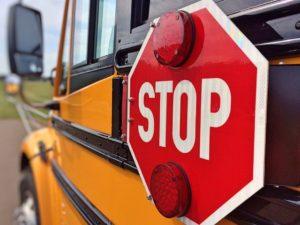 When facing even the most serious sex crimes in Florida, our experienced attorneys are able to handle the demands of your case and help to protect your constitutional rights. Lewd and lascivious crimes in Florida represent a large number of different sex crimes across the state. According to Florida law, lewd and lascivious behavior is seen as a serious type of crime by state prosecutors will try to impose severe penalties. If you have been charged with one of these crimes, you might be feeling scared about your future and what a conviction like this might mean for future employment and housing possibilities.   That is why we will work diligently to ensure that your rights are protected during this difficult time in your life.

If you are being charged with a sex crime or are currently under investigation, your focus should be on trying to speak with a qualified attorney as soon as possible.  At Musca Law, we have more than 150 years of combined criminal defense experience helping residents of Florida fight charges related to sex crimes. Because there are such severe penalties that come with a conviction for a sex crime in Florida, its crucial that you hire a law firm who can provide you with aggressive representation. Our sex crime attorneys will work hand-in-hand with you as we work to build a rock solid defense. Contact us for more information about how we can help you and speak with a skilled criminal attorney about your charges today at (888) 484-5057.