Lutz, FL (January 19, 2019) - A man from Lutz is behind bars after being arrested on charges related to child pornography.  The Hillsborough County Sheriff's Office went to the home of Robert Pissott, Jr., 48, on Thursday, January 17th.

Deputies entered Pissott's home on E 148th Avenue under a search warrant.  During the execution of the search warrant, several materials were seized, including numerous electronic devices and CDs.  The CDs were found to contain more than 100 illegal images and videos of pornographic material depicting children.  Detectives also searched a phone belonging to Pissott and found additional explicit material.  Pissott submitted to an interview where he allegedly confessed to downloading and viewing the pornography that was found.

He was arrested and charged with possessing child pornography.  There is no word on whether he remains in jail at this time.
Tampa Child Pornography Laws
Possessing child pornography is a charge that can have many undesirable outcomes.  Depending on the circumstances of the case, your charge could be handled in either the state or the federal court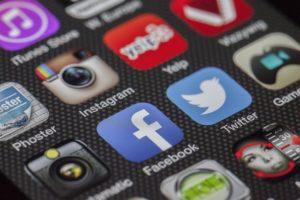 system.  In many instances, federal authorities will investigate internet crimes involving children and will devote significant time and resources to the investigation.  The resulting federal criminal charges can land you in prison for years and force you to register as a sex offender for the remainder of your life.  A state criminal charge of child pornography possession can also have similar negative consequences, including years in prison and the requirement to place your name on the sex offender registry in your local community, thus affecting where you are able to live and work.

If you have been charged with possession of child pornography or another Florida sex crime, you need a criminal defense attorney who has the ability to handle both state and federal criminal charges.  At Musca Law, our attorneys have experience in both the state and federal courts in the Tampa area and throughout Florida.  We have successfully represented numerous individuals charged with child pornography and other Florida sex offenses.  In many cases, we are able to have the charges reduced or mitigated in order to lessen the potential impact on your future.

For your free consultation with one of our attorneys, please contact us any time at (888) 484-5057.