Marion County, FL (November 23, 2018) – Deputies in Marion County arrested a 33-year-old man after he allegedly engaged in sex with a 17-year-old girl, and he is now facing a felony offense.

The man has since been identified as Joseph Holdren, who spoke with a detective. The teenager told a detective that she and Holdren had sex twice and that it was completely consensual. Police then arrested Holdren and charged him with two counts of unlawful sexual activity with certain minors. He is facing a second-degree felony.

Deputies found out that Holdren frequently had teenagers at his home who would drink and do drugs. They also discovered that the 17-year-old was engaged to Holdren. The child's mother said that the teenager was in a relationship with Holdren for a few months, but she was unaware of the sexual activity.
Marion County Unlawful Sexual Activity with a Minor Laws 
Sex crimes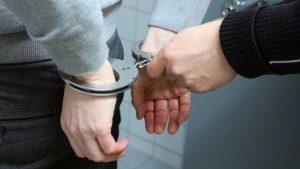 can be extremely severe charges to be facing, as courts see crimes against children as some of the most serious. It is against the law for an adult to have sex with a minor. In this case, the suspect was charged with a second-degree felony for having sex with a minor and is facing up to 15 years in prison with a $10,000 fine. These charges can set you back in life for quite some time, as you might be faced with many years behind bars, sex offender registration that can keep you from living in certain areas or obtaining employment in certain areas, and more.

Around the Orlando area and beyond, our experienced attorneys at Musca Law want to help you protect yourself if you have been charged with a sex crime and have questions on how to move forward. With over 150 years of combined experience, our attorneys are willing to fight for you and help you achieve results you can rely on that will allow you to get on with your normal lifestyle. Let us serve you every step of the way. Contact us today at (888) 484-5057.