Marion County, FL (December 31, 2018) – On Thursday, police arrested a 71-year-old Stonecrest man who reportedly punched a woman in the stomach and threatened her life with a knife.

The 67-year-old woman spoke with police from Marion County, where they found that she and Robert Louis Lyons had been arguing throughout the day. Lyons had been in the kitchen making a sandwich when the woman asked him what he was doing. He responded by calling her a derogatory name.

When the woman tried to defend herself and told him not to call her that, Lyons punched her in the stomach with a closed fist. She called him a derogatory name, which is when he grabbed a kitchen knife and made a cutting motion while he was looking at her. The woman was afraid that she would be harmed so she called the police.

Lyons claimed that he did not fully remember the incident but admitted to pushing the woman. Now he has been charged with domestic battery and aggravated assault with a deadly weapon.
Marion County Domestic Battery Laws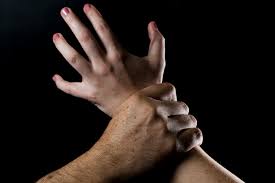 When it comes to domestic battery charges, you might be aware of the fact that you could be facing serious penalties at the hands of the law after a crime has been committed against a family member or loved one. Domestic battery in Florida is a first-degree misdemeanor, which could include jail time or probation, fines, and more. You might be terrified by the prospect or not being able to maintain employment or the social stigma that follows these charges, which can leave you in a desperate situation.

Anytime someone is charged with a violent crime in Florida, it can lead to serious results that could leave a major impact on the rest of your life. At Musca Law, our attorneys are fully committed to helping you move forward and receive results after you have been unfairly charged with a crime that you believe you did not commit to the same degree in which you are being prosecuted. Our specialized attorneys have over 150 years of combined experience in these cases and will help you handle every step of the process from start to finish. Contact us today for more information at (888) 484-5057.