Martin County, FL (June 23, 2019) - A 48-year-old man from Martin County was arrested after police say that he inappropriately touched a 13-year-old girl that he met online.
John Baker, who lives in the 9000 block of Southeast Ridge Avenue in Hobe Sound, was arrested on Friday, June 1st.  According to Martin County Sheriff's Deputies, police received a call from the girl's parents on May 18th.  The parents informed deputies that they had located inappropriate pictures of a man on their daughter's phone.  
When she was questioned, the girl told officers that she and Baker had met on Snapchat.  Baker offered to take the girl home.  She later said that he touched her sexually on several occasions and engaged in lewd sexual acts with her.  Baker told deputies that he did not do anything wrong but later invoked his right against self-incrimination and asked for an attorney.  
A search warrant was obtained for Baker's electronic devices.  Police later located inappropriate pictures of a minor on his phone.  Baker was placed in the Martin County Jail where he was held with no bond.
Stuart Sex Crimes Laws
A Florida sex crimes charge can seriously derail your life.  Each year, thousands of Floridians are accused of engaging in unlawful sexual behavior, including inappropriate touching and other acts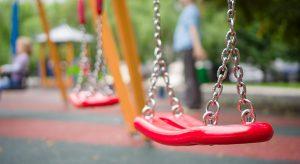 involving minor children.  These crimes are among the most strictly prosecuted charges in our state.  A touch approach is typically taken when it comes to offenses involving children and prosecutors are likely to try and seek maximum sentences for anyone charged with these types of crimes.  
When you are facing a sex crimes charge, you must secure the best possible representation at the earliest stages of your case. It is important to have counsel available who can advise you of all your legal rights and prepare your defense to these serious charges.  In many cases, there may be holes in the accuser's story or some other issue with the accusations that must be carefully explored in a way that is most favorable to you. 
At Musca Law, our Stuart criminal defense attorneys are available to serve citizens living in Hobe Sound and throughout Martin County.  We have over 150 years of combined experience with all types of criminal matters.  Let us put our skills to work for you.  For a free consultation, give us a call any time at (888) 484-5057.