Martin County, FL (March 3, 2019) - A third woman has been arrested in a growing web of human trafficking and prostitution-related charges in Martin County.

40-year-old Shuang Lu was arrested on March 1st and charged with racketeering and money laundering. Lu is the third woman arrested in the probe. On February 19th, the Martin County Sheriff's Office announced the arrests of Lixia Zhu and Rumei Li. All three women are accused of profiting from the prostitution scheme, which included several massage parlors throughout Florida. New England Patriots owner Robert Kraft was previously arrested as part of the investigation. To date, approximately 60 men have been arrested on prostitution charges in connection to visiting the spas.
Martin County Sheriff William Snyder said that Lu came to the United States to work at a nail salon. She initially started a business in Chicago before entering the sex trade, Snyder reports. Lu told police she was actually a victim of human trafficking and that she was being forced to commit sex acts for money. To date, however, police say that Lu has not completely cooperated with authorities and so it has not been determined whether she was a victim or whether she was complicit in the trafficking scheme.
Police are still hoping to receive additional information to shed more light on the complex scheme. No further details were immediately available.
Martin County Sex Crimes Laws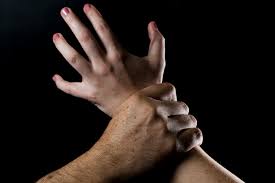 Florida sex crimes can have a drastic and immediate impact on your life. A high-profile sex crimes charge will receive local, and sometimes national, media attention. This can result in unwanted publicity which threatens your reputation, along with your personal and professional livelihood. At a minimum, a sex crimes charge will likely have an adverse impact on your family and your personal relationships.

At Musca Law, our Florida sex crimes attorneys stand prepared to defend you on charges of sexual misconduct, including prostitution, human trafficking, sexual battery, rape, and more. We know you are worried about your future and that being accused of a sex crime causes an extreme level of anxiety and uncertainty. We will have your back every step of the way and our experienced attorneys will always make sure your legal rights are protected.

When you are facing sex crimes or other charges in Martin County, our Stuart criminal defense attorneys are here to help. Please call us 24/7 at (888) 484-5057. for your free consultation.