Martin County, FL (March 31, 2019) - A woman in Martin County was arrested on charges related to animal cruelty.  35-year-old Patricia Smith was arrested on Tuesday, March 26th.

Smith, who resides on Southwest 175th Court in Indiantown, was officially charged with one count of tormenting, depriving, killing or mutilating an animal and two counts of abandoning or confining an animal without food, water or exercise.

Deputies with the Martin County Sheriff's Department responded to Smith's home on March 19th.  There they found two female dogs tied to a shed.  The dogs had numerous open wounds and did not have any food or water.  A third dog was found dead in the yard.

Smith was arrested and taken to the Martin County Jail under a $3,000 bond.  She later posted the bond and has been released.
Martin County Animal Cruelty Laws
An animal cruelty charge in Florida may either be a felony or misdemeanor depending on the circumstances under which you were charged.  If you have previously been convicted of an animal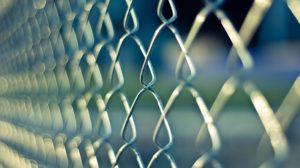 cruelty violation then a second charge may be elevated to a more serious felony offense.  Regardless of the nature of your charge, many animal cruelty charges will likely carry jail time and probation.  Judges and prosecutors across Florida take these cases seriously and may be inclined to hand out harsh punishments to anyone convicted of abusing an animal.

When you find yourself in this situation, you must have the services of a good Florida criminal defense attorney.  At Musca Law, our attorneys handle all types of criminal matters and we have experience representing those charged with animal cruelty and other similar offenses.  We will carefully review the evidence against you and will advise you as to your best path moving forward.

Our attorneys have experience in Martin County, including Stuart and surrounding areas.  If you are facing a charge in this area, please contact one of our Stuart criminal defense lawyers today for your free consultation. Our phones are answered 24/7.  Call us any time at (888) 484-5057.