Medley, FL (February 7, 2019) –  Authorities say that in 2016, a man from Hialeah, who has since been identified as 47-year-old Alberto Verdacia allegedly molested a 12-year-old girl. He has since been arrested on a charge of lewd and lascivious molestation on a child between 12-16 years old.

In December of last year, the victim, who is now 15 years old, told a teacher in her school about the violation that she endured at the hands of a family friend, Alberto Verdacia.  The teacher contacted police and school officials as soon as she was given the information.  The Medley Police Department conducted a thorough investigation and arrested Verdacia on February 6th for the crime.

The incident took place at Best Quality Business Corp. Police say that Verdacia was a friend of the families and that's why he was trusted to be alone with her.

Police are still attempting to learn more details about the incident and the circumstances leading up to it. At this time, Verdacia is being held on a $7,500 bond at a correctional center.
Medley Lewd and Lascivious Laws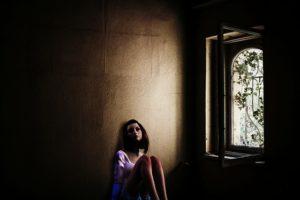 In Florida, sex crimes are among some of the most harshly penalized offenses that are surrounded by public opinion, especially when these offenses involve children. If you have been charged with one of these crimes, there is a good chance that you will be prosecuted to the furthest extent of the law with maximum penalties for crimes against children. Being charged with lewd and lascivious molestation is a frightening experience, especially if you feel as if your career and social life will be at risk due to a crime that you believe you did not commit to this degree. Our experienced Florida sex crime attorneys are here to listen to your side and help defend you in your time of need.

At Musca Law, our criminal defense attorneys have handled various types of sex crimes involving children and understand the ins and outs as they apply to the law. These charges can be both humiliating and devastating as you are faced with the reality that you could spend time behind bars or be faced with registering as a sex offender for the remainder of your life. Because of the charges that can wreak havoc on your life, it is imperative to retain legal counsel from the very beginning so that you can retain your rights and receive proven case results you deserve. Contact us to find out how we can assist you at this time at (888) 484-5057.