Melbourne, FL (August 6, 2019) – Police have arrested 62-year-old Michael Frances Hennessy after he spoke with an undercover officer who he thought was the mother of a young child and solicited sex.
The undercover sting allegedly led to his arrest after he attempted to have sex with a 12-year-old female child. Now, Hennessy is facing charges of obscene communication, solicitation of a child, cruelty toward a child, and more.
The investigation into Hennessy began in July when he made contact with a detective who he thought was a single mother of a 12-year-old child. He provided the detective with a phone number and the detective and Hennessy began texting back and forth.
Hennessy told the 'mother' that he would do anything she wants to her and sent nude pictures to show to her. The detective said that the child was under 13 and Hennessy continued to text the mother, stating that she could watch he and the child have sex.
Hennessy then gave the detective information about an address that he would drive to meet them but the detective never showed up. Detectives found him and put him under arrest for the mentioned crimes.
Melbourne Solicitation of a Minor Laws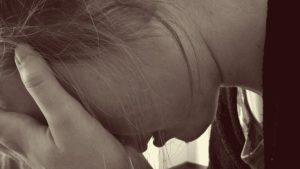 If you have been charged with solicitation of a minor in Florida, you could be facing a wide variety of serious consequences that can follow you through life. When these specific crimes become public, it can mean humiliation and stress as you have never felt before. These charges can ruin your personal and professional life, leaving you in a difficult position that can be hard to recover from. As a result, you need an experienced sex crimes attorney who is able to assist you in many ways.
At Musca Law, our criminal defense attorneys are here to represent you and protect your legal rights. Sometimes, good people make bad mistakes that can impact them for life and hold you back in ways that you could have never imagined. We will help you achieve the best possible solution to your charges as you move forward. Please reach out to us at (888) 484-5057 for the help you deserve.