Melbourne, FL (June 8, 2019) - A dispute regarding a restaurant bill led to a shooting in Melbourne and resulted in one person being arrested.  The incident occurred on Sunday, June 2nd.  
Melbourne police responded to the 100 block of East University Boulevard around 8:30 pm in reference to the altercation. When officers arrived, they found a man suffering from a gunshot wound to the buttocks.  The man later told police that he had eaten at a local restaurant with David Rodriguez, 29, earlier that day.  The man also told police that the two had gotten into an argument over the check following their meal.
After the argument, Rodriguez confronted the victim while holding a handgun.  As the victim attempted to run away, Rodriguez fired shots and at least one of the shots struck the victim in the buttocks.  Police later arrested and charged Rodriguez with aggravated battery and placed him in the Brevard County Jail where he is being held with no bond.  
Melbourne Violent Crimes Laws
Being charged with a violent crime in Florida can have long-lasting effects on your livelihood. A violent crime involving a deadly weapon such as a gun or a knife is a serious felony charge that can result in a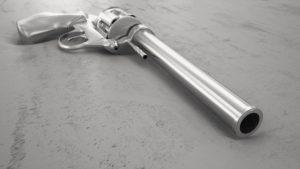 lengthy prison term. Additionally, you could be facing years of probation, fines, and the status of being a convicted felon. A conviction for a violent crimes charge can severely restrict your freedom and may result in the loss of important civil rights.
 
When you are looking at a violent crimes charge, you need the best possible representation by your side. At Musca Law, our attorneys will have your back when the weight of the justice system is against you. Our team will explore all of your options, including a trial on your charges or a favorable pre-trial outcome. We will always fight for you and act in your best interest.
 
If you have been charged with a crime in Melbourne, our Melbourne criminal defense lawyers are ready to go to work for you. We will help carry the burden that you are facing. For your free consultation, please call us at (888) 484-5057.