Melbourne, FL (March 3, 2019) - The Melbourne Police Department has made an arrest in a shooting that took place outside of the U-Mart Convenience Store on Monday, February 25th.

The incident happened around 9:00 a.m. when one person was shot outside of the store. Police say that the two men had a long-running feud with one another. The victim was shot in the leg, according to officers, but his injuries are not believed to be life-threatening.

Later that morning, several officers arrived on scene and arrested the shooting suspect following a 90-minute standoff. The suspect's name has not been released at this time. In addition, two other people were handcuffed by officers for safety reasons but were not arrested.
Melbourne Violent Crime Laws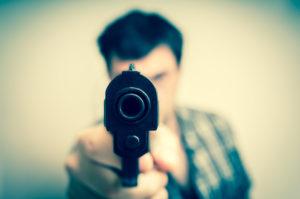 Being charged with a violent crime in Florida can have long-lasting effects on your livelihood. A violent crime involving a deadly weapon such as a gun or a knife is a serious felony charge that can result in a lengthy prison term. Additionally, you could be facing years of probation, fines, and the status of being a convicted felon. A conviction for a violent crimes charge can severely restrict your freedom and may result in the loss of important civil rights.

When you are looking at a violent crimes charge, you need the best possible representation by your side. At Musca Law, our attorneys will have your back when the weight of the justice system is against you. Our team will explore all of your options, including a trial on your charges or a favorable pre-trial outcome. We will always fight for you and act in your best interest.

If you have been charged with a crime in Melbourne, our Melbourne criminal defense lawyers are ready to go to work for you. We will help carry the burden that you are facing. For your free consultation, please call us at (888) 484-5057.