Melbourne, FL (November 19, 2018) – A landlord has been accused of having sex with a minor who was living in one of her properties, according to the Melbourne Police Department.

On Sunday, 36-year-old Cheryl Lentz was charged with five charges of unlawful sexual activity with somebody who is 16 or 17 years of age. She admitted to police that she had been having sex at least once over a 10-week period, but the teenager told police that it happened seven times.

Lentz had been renting the victim and his mother two rooms. However, the teen's mother works over 40 hours a week, which meant that the teen spent a lot of time alone for this crime to take place. The teen was feeling scared to tell his family about what was happening to him. Police confronted Lentz, who finally admitted on record as to what happened.
Melbourne Statutory Rape Laws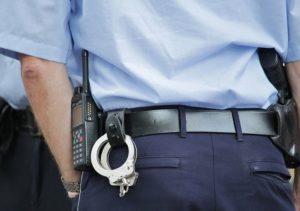 If a minor is 17 or younger in Florida, they are legally not able to consent to sexual activity, especially when the person is much older than they are. This means that, if you have been accused of statutory rape, you could be facing serious penalties such as prison time, fines, and having to file as a sexual offender for the remainder of your life. These crimes, especially, are known for following you through life for quite some time.

If you have been accused of a Melbourne sex crime, you have a right to experienced legal counsel so that we can ensure that you are moving forward with only the most dedicated and successful legal help. At Musca Law, we work to serve you when you have been charged with a serious crime. With over 150 years of combined criminal defense experience between our attorneys, we will protect your rights from the interrogation process to trial itself. Do not hesitate to contact us for the help you need today at (888) 484-5057.