Melbourne, FL (March 26, 2019) – Melbourne Police were called to the scene of a shooting incident on University Boulevard in the area of Stone Middle School and made one arrest.

Police arrested Michael D. Postell for charges of aggravated assault, use of a firearm during a felony, shooting into an occupied vehicle, and possession of a firearm by a convicted felon.

An investigation into the incident revealed that Postell had been driving a white BMW and pulled his vehicle in front of the victims, causing them to stop their vehicle. He then got out of the BMW and started shooting into the victim's vehicle, taking aim at her passenger.

The passenger and driver both sustained gunshot wounds that were not considered to be life-threatening. After the shots were fired, the victims sped away from Postell, who followed them in his vehicle.

The victims said that they knew Postell before the shooting. Melbourne Police continue to investigate the circumstances of this incident.
Melbourne Aggravated Assault Laws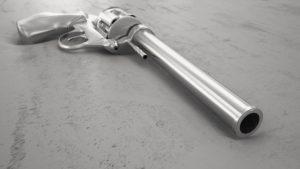 If you have been charged with a violent crime in Florida such as aggravated assault, you could be facing many serious penalties as you build a defense and try to protect yourself and your future. Many violent crimes are known to be felonies, especially when they are violent crimes involving weapons. These charges can carry prison sentences and fines that could pile up and leave you feeling lost during this difficult and frightening time. Prosecutors and judges often take a tough approach when sentencing for these crimes, which is why it is imperative that you speak with an attorney as soon as possible.

At Musca Law, our criminal defense attorneys are experienced in helping clients build a defense from the ground up as well as helping many individuals obtain proven case results when they need them most. It is important that you start working with a defense attorney immediately so that you can secure services that are necessary to help you avoid the most serious penalties. Our attorneys are ready to hear from you, so give us a call as soon as possible at (888) 484-5057.