Miami, FL (November 26, 2018) – Police say that a 17-year-old was charged after he allegedly raped a five-year-old child at an apartment complex near Northwest 17th Avenue in Miami.

The alleged incident took place yesterday, November 25, around 6:30 p.m. when a witness said that a teenager was with a child outside of her apartment. The suspect had been trying to conceal himself, turning his head from side-to-side to make sure that nobody saw him.

The woman watched and saw that the suspect pulled the female victim's pants down and placed the child's hand in his shorts. The police were called to the scene of the incident. They spoke with the victim, the suspect, and his father.

The girl told police that the teen touched her with his hands and penetrated her with his penis. Now, the teen is facing charges of sexual battery and more.
Miami Sexual Battery Laws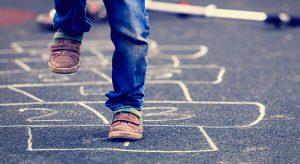 Because the courts have made it law that a child cannot give consent, being charged with sexual battery on a child under 12 is always held seriously under the law. These crimes are seen as some of the most heinous, which means that you could spend an extended period of time in prison and large fines.

Being charged with a sexual crime is seen as one of the most severe crimes, especially when it involves a child. This is why you could be facing some of the harshest penalties that could have a huge impact on your life. You might find that, once you are relieved of your prison sentence, you will have to register as a sexual offender for the rest of your life. This can have huge social impacts on everything you do, which is why it is time to speak with an experienced criminal defense attorney to protect your rights. Contact us at Musca Law at (888) 484-5057 to find out what we can do for you.