Miami Beach, FL (December 13, 2018) –  The Miami Beach Police Department arrested a man early this morning after he assaulted an elderly man who was a patron of a Dunkin' Donuts restaurant in Miami Beach.   The elderly man has since been identified as 65-year-old Michael Lefkowitz, who was sitting in a Dunkin Donuts as he usually did in the morning.

Miami Police investigators say that at about 7 o'clock this morning while 65-year-old Michael Lefkowitz and two friends were having their morning Bible study, as they do every morning when they were approached by a man they did not know.  He asked them if they were talking about a rape case.  They responded, "no" to the man.  That's when 32-year-old Leroy Jennings hauled off and struck Lefkowitz and knocked him off of his chair.  Lefkowitz's two friends tried to come to his aid and were also physically assaulted by Jennings.  Jennings was able to flee the scene immediately following the assaults.  

Miami Beach Police located Jennings on the rooftop of a CVS store located nearby.  They were able to take him into custody after resisting arrest.   The victims spoke with police and said that they had no idea what the motive could have for the attack.

The victim and one of their friends were taken to the hospital to be evaluated but are expected to be okay.

Jennings has since been charged with three counts of battery on a person 65 years or older and for resisting an officer.
Miami Beach Battery Laws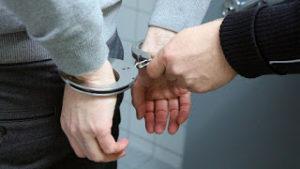 Florida law states that misdemeanor battery is a first-degree charge and can bring penalties of up to a year in prison, a year of probation, and a fine of up to $1,000. It is one of the most defendable charges in Florida and having an experienced criminal defense attorney is extremely critical for ensuring a good outcome in your case. If you have been charged with a crime with violent intentions, you need to seek the help of an aggressive and skilled criminal attorney.  Don't entrust your future in the hands of an inexperienced lawyer.

At Musca Law, we use a team approach and work to make sure that we provide our with the best possible defense for their charges.  We will leave no stone unturned as we build an aggressive defense.  We have helped hundreds of Florida residents fight criminal cases with positive outcomes and case results. With over 150 years of combined criminal defense experience throughout the state of Florida, we will help you every step of the way as we maneuver through the criminal justice system together.  Call us today for a free case evaluation at (888) 484-5057.