Miami Beach, FL (November 19, 2018) – Police say that a man was caught on camera this month peering into a Miami Beach woman's window, and is now charged with a lewd and lascivious act.

The incident happened at an apartment complex located on Abbott Avenue. A woman in the apartment complex called the police and told them that a man had been looking in her neighbor's window at around 4 a.m. the previous morning. The man appeared to then masturbate.  There was a security camera in the area that caught him in the act.

The woman who lives in the apartment that was being looked into said that she did not witness the incident herself. Many other people have come forward and claimed that they saw a man creeping around homes in the area.

The man is now facing charges of committing a lewd and lascivious act.  He has not been identified at this time. 
Miami Beach Lewd and Lascivious Act Laws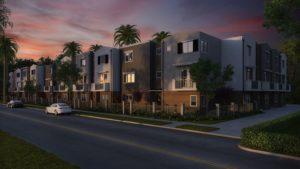 Sex crimes are always penalized severely under the law throughout the state of Florida. If you have committed one of these crimes, you could be facing a second-degree felony punishable with fifteen years in prison, fifteen years on sex offender probation, and a $10,000 fine under Florida law. You would have to comply with sexual offender registration laws in Florida for the remainder of your life, which shows you just how harshly these crimes are penalized under the law and how it could have a huge impact on how you live the rest of your life.

At Musca Law, we protect the rights of those who have been accused of very serious sexual crimes in the Miami area and throughout the state of Florida. We dedicate ourselves to a variety of sex crime cases every year, paying a particularly close attention to the details and strengths of your case.  We work to help build your defense and explore all legal options in every criminal case. We want to make sure that all of our clients get the best results possible. Trust an experienced criminal defense attorney who will work with you every step of the way.  Contact us today at (888) 484-5057.