Miami, FL (June 17, 2019) – A police lieutenant was charged for the second time with molesting a young girl, approximately six months after his first set of charges.
The man has since been identified by police as Braulio Gonzalez, who was charged with three counts of lewd and lascivious molestation of a child under 12 years of age. The new charges he now faces involve a second victim.
According to records, the victim spoke with a psychologist and told them that she was fondled by Gonzalez when she was between 8 and 10 years old. He also pointed a gun at her head while he was fondling her, threatening to kill her and a relative if she told anyone.
Police say that the molestation continued for approximately two years.
At this time, the investigation into the charges continues.
Miami Lewd and Lascivious Molestation Laws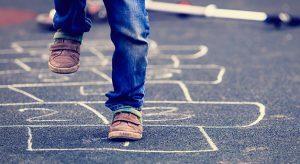 Florida sex crimes are some of the most harshly penalized offenses that are surrounded by the strongest public opinion. If you have been charged with one of these crimes, there is a good chance that you could be facing a litany of severe consequences such as prison time, fines, and having to register as a sex offender for the remainder of your life. Facing charges of lewd and lascivious molestation can be a frightening experience, especially if your career and social life are at risk.
At Musca Law, our experienced sex crime attorneys in Miami have handled various types of sex crimes that involve children. Molestation crimes involving children are some of the most heinous sex crimes in Florida and can bring devastating results. You might be feeling humiliated and confused as your private life is made public. You have a right to legal counsel to help you during this difficult time. Please contact us to find out how we can assist you at (888) 484-5057.