Miami-Dade County, FL (February 1, 2019) – On Thursday, a man was arrested after he was accused of fondling a 9-year-old girl who purchased candy from him in a trailer park.

The man, identified as 66-year-old Manuel Fonseca, told police that he sells candy and snacks out of his trailer to children in the neighborhood on Northwest 79th Street and 13th Avenue. The victim's parents allowed her to walk to Fonseca's home with money so that she could buy candy from him. Authorities said that Fonseca handed over candy to the child, which is when he asked the girl if she could give him a kiss on the cheek.

The girl told police that she gave him a kiss on his cheek, which is when he grabbed ahold of her and tried to kiss her on the mouth. The victim tried to pull out of his grasp, which is when Fonseca pulled her toward him and fondled her breasts.

The girl was able to break free and go to her mother, telling her what happened. Fonseca denied kissing the victim when he was confronted.

Fonseca was arrested yesterday and charged with lewd and lascivious assault on a child.
Miami-Dade County Lewd and Lascivious Assault Laws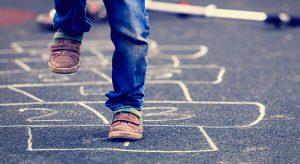 In Florida, lewd and lascivious acts, which are typically those that take place in the presence of a minor, are extremely serious crimes that are pursued aggressively by the courts. If an individual is caught, it is not unheard of for federal agents and state prosecutors to work to pursue the maximum charges and put you behind bars, which can have you feeling hopeless and confused about the state of your future. We do not want you to stand alone while a crime permanently threatens your future. Let us take a close look at the reality of your situation to help you through this difficult time.

If you are convicted of one of these crimes, you could be facing prison time, fees, and registration on a sexual offender list for life, which can keep you from certain career options, housing choices, and have an impact on your social life in ways you couldn't have imagined. This is why our attorneys at Musca Law are willing to speak with you about your case and help you gain proven results as you move forward. Our sex crime attorneys have helped many clients build the best possible defense when they were facing these heinous charges. Contact us to find out what we can do for you at (888) 484-5057.