Miami-Dade County, FL (January 4, 2019) – On Tuesday of this week, a mental health technician was arrested on accusations that he raped a patient at the hospital where he worked. He has been identified as 40-year-old Fernando Felix Ramos-Garcia.

On the night in question, Ramos-Garcia was working in the hospital when he entered the patient's room and forced her to perform oral sex on him. He then walked and stood in the doorway to ensure that nobody was coming down the hall. He then went back to the bed of the victim, covered her mouth and raped her so severely that she started to bleed.

When deputies spoke with Ramos-Garcia, he confessed to engaging in oral sex and intercourse with the victim. However, he denied that it was non-consensual and said that she agreed to it.

Now, Ramos-Garcia is charged with sexual battery on a person over the age of 18 and sexual misconduct at a mental health facility.
Miami-Dade County Sexual Battery Laws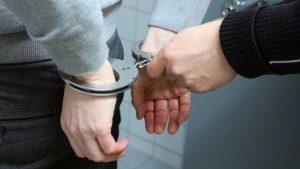 If you have been accused of a Florida sex crime, you might find that you are facing some of the most devastating and humiliating charges in existence. If convicted, you might have the fears that you will face prison time, fees, lifetime sexual offender registration, and more. Many people are ill-informed about Florida sex crimes, which is why you should have an experienced attorney on your side to help you every step of the way.

A sex crime charge can have a huge impact on your social life as well as the future career options you might choose. If you have been charged with a sexual battery crime, we want to help ensure that your rights are being protected throughout the entire legal process to help you gain the results you deserve. You have many rights under Florida law as you go through this complicated process. Contact us at Musca Law to find out what we can do for you at (888) 484-5057.