Miami, FL (April 23, 2019) – 23-year-old Khalil Jabali was charged with aggravated child abuse after a 4-year-old in his care was burned so badly that his "skin was peeling off" in some areas. The boy's mother claimed that Jabali left a bowl of boiling water on the bathroom sink while he was checking on another child in the house.
Jabali claimed that he was heating up the water on the stove so that he could clean the boy's clothes since the child had urinated on himself. Jabali had been watching the child as well as two other children at their mother's home in Miami when the child allegedly wet the bed.
Jabali called the child's mother around 12:30 a.m. to tell her that the boy wet his bed and had been burned by hot water that Jabali left out while he checked on the other child. Jabali sent pictures of the burns to the girlfriend.
Around 3 a.m., the mother of the child left work and took the child to the Jackson North Medical Center. He was then transported to a trauma center with severe burns.
Police said that the boy was burned on 15% of his body. However, they also found that he had other severe injuries such as brain contusions, bleeding around the brain, broken ribs, and more. They say that they are not sure if he is going to survive. If he does, doctors believe that he could be in a vegetative state.
Jabali told police that he put Vaseline on the boy and told him that they were going to take a shower together. Jabali apparently put the child on the side of the tub and claimed that, when he returned, the child had fallen in the tub and was unresponsive.
When investigators spoke with other children in the house, a 6-year-old female child told them that she was in the house with Jabali one day when he touched her in the vaginal area over her clothing.
Jabali was charged with both aggravated child abuse and lewd and lascivious molestation of a child under 12.
Police continue to investigate the circumstances of the incident.
Miami Aggravated Child Abuse Laws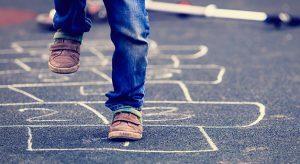 Facing aggravated child abuse charges is one of the most difficult things that many individuals experience, especially when they believe that they are wrongfully accused of this heinous crime or that the story doesn't add up with the facts of what actually happened. These crimes are taken especially seriously, which is why you might be alarmed to find that being accused of child abuse can leave you in a difficult position with work, future careers, and where you buy or rent a home. You might also be facing difficult custody matters with your own children, which is why it is important to have an experienced criminal defense attorney on your side.
At Musca Law, we understand the ins and outs of the criminal justice system and the process of interrogation and trial, as well as many other aspects that might be new to you after you have been accused of a crime. If you are facing serious charges that could have an immediate impact on your life, as well as registry on the sexual offender list in Florida, you need an attorney who has handled cases like yours in the past and will help you work toward proven case results in your time of need. Please contact us to find out what we can do for you at (888) 484-5057.