Miami, FL (March 23, 2019) - A fifth-grade teacher with the Miami-Dade Schools is in custody after being arrested on allegations of molesting a child.  Police have charged Alejandro Perez with lewd and lascivious conduct and molestation on a child older than 12 years old.  Perez was arrested by authorities on Friday, March 22nd.

Perez, 60, was a teacher at Charles R. Hadley Elementary School.  In total, he has been employed by the school district for 34 years and has no disciplinary incidents on his employee record. Police first began looking into Perez following an allegation of sexual misconduct with a student at the school.  No specific details regarding the investigation have been released.  Although the investigation initially centered around one student, authorities say that more victims could come forward.
Following his arrest, Perez was held without bond pending a court appearance.   No further information was released.
Miami Sex Crimes Laws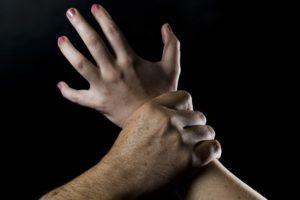 A sex crimes charge in Miami or anywhere in Florida is a very serious event.  First, you should be aware that most sex crimes are felonies.  Any sex crime involving children is likely to receive the highest scrutiny by officials and will result in efforts to prosecute you to the fullest extent of the law.  A conviction can mean years or decades in prison and a lifetime of registration on Florida's sex offender registry.  Needless to say, this type of outcome can severely limit your ability to maintain gainful employment, can disrupt your family and will result in tremendous personal embarrassment.

At Musca Law, our Florida sex crimes attorneys know that the stakes are high in these types of cases.  We understand the stress and anxiety that accompanies a sex crimes charge and the uncertainty that you are facing with regards to your future.  When you hire us to handle your case, you will receive the benefit of a determined and dedicated criminal defense attorney who will stand up for your rights when serious allegations have been made against you.  We have years of experience in handling sex crimes and we know how to approach these cases to minimize the damage that they can cause.

Our Miami criminal defense lawyers are standing by waiting to speak with you.  For your free consultation, please call us any time at (888) 484-5057.