Miami, FL (July 22, 2019) – Police arrested 24-year-old Shane Bayne on suspicion of robbing and sexually assaulting a woman, and he is now under suspicion for two other attacks.
Bayne has since been charged with armed robbery, false imprisonment, and sexual battery with a deadly weapon after an incident taking place on July 17 at the Century Hotel.
Bayne allegedly met the victim on the beach where they exchanged numbers and then agreed to meet in the woman's hotel room to have sex. The woman then changed her mind when Bayne came to the hotel without a condom.
Bayne became irate by this, which caused him to attack the victim and sexually batter her. He also pointed a gun in her direction and demanded something of her, but she allegedly could not make out what he was saying.
After a physical altercation, the woman was able to get away from Bayne and to safety where she told hotel staff about what happened. She was then taken to the Mount Sinai Medical Center for treatment.
On the morning of July 20, police found Bayne and he was immediately arrested. He is now a suspect in two similar attacks against women in the same area.
The investigation into the attacks is ongoing at this time.
Miami Sexual Battery Laws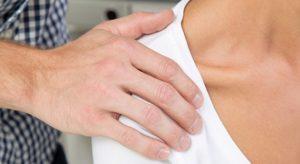 Sex crimes are some of the most serious and heinous charges that you can receive if you have been accused of a crime in Florida. This might be one of the most distressing things that you have ever faced, especially if you believe that the alleged Miami sexual battery did not take place under those circumstances or that you are being wrongfully accused. No matter what charges you are facing, a skilled Florida sex crime attorney will be able to help you during this challenging time as you face prison time, fines, having to register as a sex offender, and many other aspects that can have a huge impact on your life.
At Musca Law, our experienced attorneys understand how devastating it can be to face the aftermath of sex crime charges and the impact that it could have on your life, as well as the stress that it causes you. Because these charges can follow you throughout the rest of your life, we would like to help you build an aggressive defense you can use to protect your rights. Please contact us for proven case results you deserve at this time at (888) 484-5057.