Miami, FL (April 10, 2019) – On Tuesday, a man was accused of shooting his pregnant girlfriend at their Miami home and has since been arrested for his crimes.
The man has since been identified by police as 29-year-old Raymond Xavier Deltoro, who is now facing charges of attempted murder and aggravated battery of a pregnant victim. The shooting took place on Saturday in the 4300 block of Northwest 11th Place.
The victim and Deltoro have been in a relationship for five years and, at the time of the shooting, the victim was 38 weeks pregnant. After an argument, Deltoro punched her in the face. She told him to leave, which is when he left and closed the door behind him. She thought he left and so she opened the door, which is when she found Deltoro pointing a gun at her.
Deltoro told her that he was going to shoot and she said that he opened fire through the glass front door, which hit her twice in the chest right above her heart. Deltoro then immediately fled the scene.
The mother survived and gave birth to her child.
Miami Attempted Murder Laws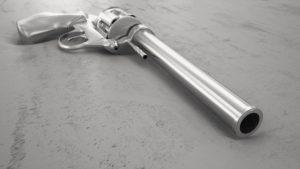 Every day, many individuals are charged with violent crimes in Florida. Attempted murder is viewed as a serious felony in Florida, which means that you could be facing years in prison as well as large fines that could pile up against you. If you have been convicted of one of these crimes, your entire life could be on the line as you could be facing many years in prison, large fines, and a catastrophic impact on your social relationships and future career choices. It is important to seek help immediately after you have been arrested.
Facing serious and violent felonies is no walk in the park, which is why you need a skilled defense attorney at Musca Law to protect your rights under Florida law and help you obtain proven case results as you move forward. We are willing to help you defend against these charges by providing you with options you might not have known you had. We care about the outcome of your case and are here for you every step of the way, so please give us a call to get started at (888) 484-5057.