Miami, FL (December 12, 2018) – A man from southern Florida was arrested on Monday after police say that he stalked and harassed an entire family for months.

According to reports, the adult female victim was approached back in September of this year by 57-year-old Carlos Nieto whom she believed was a real estate agent.  He was asking if she was interested in selling her home.  She told him she was not interested and he left.

Then, on Monday, the woman saw Nieto following her to her children's school in his car.  According to the woman, Nieto rolled the window down in his car and told the woman that he knew that money was tight at Christmas time and offered her several hundred dollars for sexual favors.  She told him that she was a not that type of woman and drove away.  Nieto followed her and her three daughters as they left the school. The report states that the woman and her children made the decision to stop and duck into a store to hide from Nieto and call the police.  Authorities arrived at the store and located Nieto in the parking lot where he was immediately taken into custody.

The police report indicates that the woman's children also identified Nieto as being the man that approached them last Wednesday and tried to entice them into his vehicle telling them that if they got into his car, he would make sure that they had a really happy Christmas.  They ran from him. 

Now, Nieto is facing four counts of stalking.
Miami Stalking Laws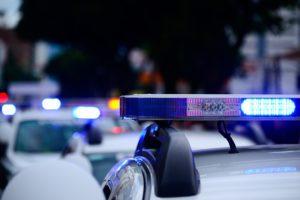 Stalking is viewed as an extremely serious crime in Florida. If you have harassed, followed, or continuously contacted someone, you may be facing these serious and life-changing charges. These crimes are typically viewed as a first-degree misdemeanor, which can carry up to 12 months in jail and a fine of up to $1,000. If the prosecution believes that there was a credible threat of a Florida stalking crime, the charges could be upgraded to an aggravated crime and the penalties could be even harsher.

At Musca Law, we understand how frightening it can be to face serious charges under Florida law, which is why our Miami criminal defense attorneys extend a helping hand to you in your time of need. Our specialized attorneys are skilled and knowledgeable in Florida laws and will work to get you the best possible case results. We have experience handling complicated and complex criminal matters for Floridians around the state.  We fully understand how to maneuver around the Florida criminal justice system, from interrogations to trial. Contact us today for more information at (888) 484-5057.