Miami, FL (July 2, 2019) – 31-year-old Lissandra Acuna was arrested on attempted murder charges after she caught her estranged husband in bed with another woman and pulled a gun on them. She then threatened to kill them.
Acuna had allegedly been married to the man for approximately six years and is the mother of his children. However, the two split up in May. Acuna showed up at their apartment on Sunday, where she called a locksmith when she saw that the locks had been changed.
When Acuna got inside the home, she found her husband and another woman lying inside the bedroom. The husband and Acuna got into an argument, where she then pulled a handgun out of her purse and told them that she was going to kill them.
Acuna fired off shots and her husband was able to wrestle the gun away from her. Acuna also struggled with the woman in the bathroom while she was calling the police.
Acuna then grabbed the woman's belongings and threw them over the balcony onto the roadway.
At this time, Acuna is being held on charges of attempted murder and aggravated assault.
Miami Attempted Murder Laws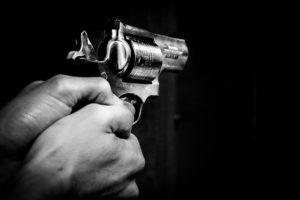 Facing violent crime charges in Miami can be one of the most devastating things that you will ever face and something that you should never handle on your own. If you believe that these charges will have a huge impact on your life, it is imperative that you seek the help of an experienced defense attorney who can help you build a useable defense against attempted murder charges.
At Musca Law, we understand that you might be feeling vastly overwhelmed after being charges with one of these violent crimes, which is why we want to help. If the thought of prison, fines, and many other consequences are looming overhead, you have a right to defend yourself in court and tell your side of the story. We have helped many clients receive proven case results in the past and are here in your time of need. Please contact us at (888) 484-5057 to find out how we can assist you in your time of need.