Miramar, FL (November 20, 2018) - Authorities say that was arrested on Sunday after he was involved in a hit and run accident in the Miramar area.  Lovett is 55 years old and worked as a Miami police officer for approximately fourteen years.  He retired from that position in July of 2013.  He has been working as a reserve officer with the Miami Police Department as of late.

The police were notified by a caller who was driving a Toyota Corolla that Sunday evening who indicated that he had been struck by black Hyundai that had cut off a truck and ended up crashing into his car near the intersection of SW 67th Lane and Miramar Pkwy and sped away.  He apparently parked his car a block or so away and walked back to the scene of the accident where he explained to officers that he had hit the car and that he had parked his vehicle close by.    Police smelled alcohol on Lovett's breath as he spoke with them.  He refused a field sobriety test.  He was eventually arrested and taken into custody.  During the arrest, Lovett tried to pull his arm away from the officer and another officer tried to assist with the arrest and minor scuffle ensued.  Lovett refused to take a breathalyzer when he arrived at the police department for booking.

Lovett has been charged with resisting an officer with violence, DUI, DUI with damage to a person or property damage, and careless driving.
Driving Under the Influence of Alcohol in Florida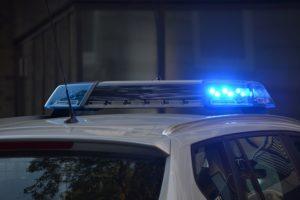 Driving under the influence of alcohol or drugs in the state of Florida is an offense that you can be charged with.  The offense of DUI is considered to be an impairment of your normal faculties or having a blood alcohol level of .08 or higher.  You could be facing jail time and hefty fines if convicted.  If you have been charged with a DUI in Miami or any of the surrounding cities, you will need the help of an experienced Florida DUI lawyer to help you navigate the legal system and ensure that you do not have to face the harshest penalties.

The attorneys at Musca Law have over 150 combined years of experience helping Floridians fight DUI cases.  We will fully explain your legal rights and explain how we can successfully handle your criminal hearings and save your reputation. Call us today at 1-(888) 484-5057 to speak with one of our qualified lawyers.  We are available 24 hours a day to take your call.