Naples, FL (April 22, 2019) – A man identified as 31-year-old Barrel Johnson was arrested on Wednesday after being accused of sex-related acts against a minor.
Now, police with Collier County say that Johnson is facing two counts of lewd and lascivious molestation as well as three counts of lewd and lascivious sexual battery against a 15-year-old.
The 15-year-old had been to a doctor with the Children's Advocacy Center, who said that they saw signs of sexual abuse and reported it to police. The 15-year-old had gone to the center and told them that she had been battered between August 14-15.
The teen also told police that she was 12 when Johnson had abused her. She told investigators that, at the time, Johnson was staying at her house and slept on the family's couch. That night, he sexually assaulted her and she told a family member what happened.
When the teen confronted Johnson about the acts, he denied what happened. Law enforcement was only notified after a family member found out.
The teen said that then, at 14, Johnson came through her window and sexually assaulted her while she was pretending to sleep. She said that she did not tell anybody about it in fear that they would not believe her.
This past August, Johnson entered her window again and assaulted her. He moved furniture in front of her door so that nobody would enter.
Johnson told police that he stays at the teen's home when he has nowhere else to do.
Naples Lewd and Lascivious Molestation Laws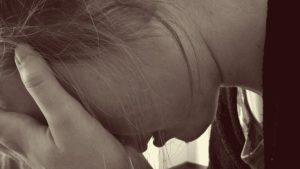 Facing charges of lewd and lascivious molestation are a type of child molestation charge that can have a huge impact on your life. There is a good chance that, if you have been charged with one of these crimes, it will be prosecuted to the furthest extent. This also means that your career and social life could be at risk due to a crime that you believe that you did not commit to that degree. The charges might have stemmed from completely innocent circumstances but, unfortunately, you are left to pick up the pieces.
At Musca Law, our experienced sex crime attorneys in Florida have handled a wide variety of cases involving sex crimes against minors, especially those dealing with child molestation. These crimes are devastating and can have a huge impact on the entirely of your life and you might be feeling scared about the outcome of your case, especially if you believe that you have been wrongfully accused. You need legal counsel on your side who will help you defend your rights. Contact us for more information at (888) 484-5057.