Naples, FL (March 14, 2019) – On Tuesday evening, police arrested Jerry Allen Moffitt on disorderly intoxication charges after he yelled at adults and children at a local park.

A deputy was called to the Coconut Circle Neighborhood Park around 7:38 p.m. to find that Moffitt had been yelling drunkenly, without a shirt on, at the park. Allegedly, he had been shouting racist slurs to the children and adults, and threatening to kill them.

Moffitt told deputies that he had been yelling at parents because he did not like the way that they were raising their children. The deputy said that he was slurring his words and smelled of alcohol. Moffitt also admitted to police that he had two or three beers.

Police placed him under arrest for disorderly intoxication and for having an open container of alcohol at the park.
Naples Disorderly Intoxication Laws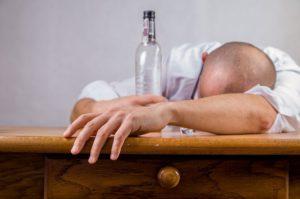 There are various types of DUI-related crimes in Florida that take place every day across the entirety of the state, Naples included. Disorderly intoxication is one of these crimes, which is a type of disorderly conduct that happens when somebody affects peace in an area while they are intoxicated. Those who are arrested for these crimes can face serious penalties, which is why it is imperative that you speak with a defense attorney so that you can start defending yourself.

You could be facing many days in county jail and fines up to $500 if you are convicted of one of these charges. If you have had three disorderly intoxication convictions in the past, you could be facing even more serious charges such as court-ordered rehabilitation and more. This is why it is important to speak with an attorney as soon as possible when it comes to your case. At Musca Law, we will ensure that your rights are being protected and that you have the support you need as you move forward with your case. If you are facing devastating charges that you believe could impact your life and your career, contact us today at (888) 484-5057 for more information on how we can assist you.