Naples, FL (March 18, 2019) – Police arrested 44-year-old Rolando Blanco Correa after he developed a relationship with a juvenile and had her send him personal sexual photos on social media.

Police say that Correa was arrested after convincing the young girl to send nude photos of herself to Correa. Facebook sent the Collier County Sheriff's Office a tip regarding the exploitation of a child victim on their website. Additionally, Facebook sent files to the Sheriff's Office that showed the chats the two shared online.

Three files that were sent to the sheriff's office fit the standards for "child pornography." The chat logs took place between September 2018 to January 2019. On Friday, police had enough probable cause to arrest Blanco at his home in Naples. When police made their arrest, they also found cocaine and heroin.

Blanco allegedly told police that he does work in other states but could not provide any information relating to the work he has done or a phone number where he could be reached. Now, Blanco is facing charges of solicitation of child porn and more.
Naples Child Pornography Laws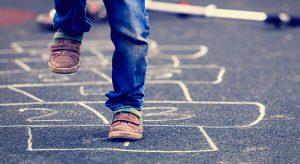 Even the act of possessing child pornography in Florida is seen as a heinous crime, as exploiting children in any way is a horrific act that is believed to corrupt the innocence of children. These crimes can come with the most devastating and humiliating impacts, as you realize that your life will be forever changed and you might end up facing prison time or having to register as a sex offender. You might believe that these circumstances happened under innocent circumstances, but the court will not go easy on those who have been charged with sex crimes involving children.

Luckily, our sex crime attorneys in Florida are here for you at Musca Law, where we do not want you to feel alone during one of the most difficult times in your life. If you have received charges and you are working on building your defense, we will help you. You might have found that prosecutors and judges in these cases tend to err on the side of the victim, especially when charges involve a child. Being faced with a Florida child pornography crime might be one of the most challenging things you have ever faced, but you do not have to stand alone. Please contact us today to find out how we can assist you in your time of need at (888) 484-5057.