Naples, FL (May 8, 2019) – Police arrested a man in Naples after witnesses said that they saw him naked in public and pleasuring himself in front of others.
Collier County deputies confirmed that the name of the individual is Jamie Whiting, a 52-year-old who was arrested on Monday night near the Spruce Street neighborhood.
A witness said that he was having a barbecue with his family in their yard when they noticed Whiting standing naked across their lot. They ignored him and he stood there for about half an hour. Many other people from the neighborhood saw him outside.
The witness' girlfriend called 911 to report the indecent exposure but children and others had already seen it. According to witnesses, he was pleasuring himself in front of others.
When police arrived at the scene of the incident, Whiting took off running. However, deputies were able to find him in a ditch and arrested him. He told officers that he had just been going for a walk and normally does this.
Whiting is now facing a misdemeanor charge and remains in custody, as he has been arrested for felonies in the past.
Naples Indecent Exposure Laws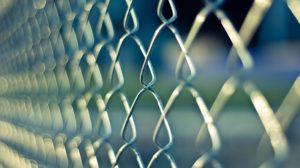 Every year, many individuals are charged with indecent exposure in Florida, which is a common sex crime and is not always penalized as harshly as other sex crimes. However, prosecutors and judges still take these crimes seriously and, as such, you might be frightened by the prospect of facing serious charges under the law. If you believe that the prosecutor might be able to bring a successful case against you, you might need help building your defense and working toward case results you can rely on with the help of an experienced criminal defense attorney on your side.
Facing serious sex crime charges in Florida can be a life-changing experience. Sex crimes can come with severe penalties such as fines, probation, and even the possibility of having to register as a sex offender depending on the circumstances of your case. Our attorneys at Musca Law have handled many crimes like these in the past and will pay close attention to the details in your case to help you through this challenging time. Please reach out to us for the help you deserve today at (888) 484-5057.