Naples, FL (March 7, 2019) – On Tuesday, police say that a man identified as 20-year-old Angel Cotesvilla was charged with electronically transmitting child pornography after receiving a tip from the National Center for Missing and Exploited Children.

The child pornography file had allegedly been uploaded to Facebook. The suspected account had the name "Pipe Cotesvilla" linked to it.

When police investigated, they were able to determine that the criminal activity occurred in the 2000 Block of River Reach Drive. When police arrived, they found that three people, including Cotesvilla and his mother, were living at the residence.

Two of the residents did not know about the alleged crime but Cotesvilla was confirmed to go by the nickname "Pipe." Cotesvilla admitted to the crime after seeing a sanitized image of the victim's face, claiming that he knew it was wrong to transmit it. Numerous items of evidence were collected at the home. The investigation is ongoing.
Naples Child Pornography Laws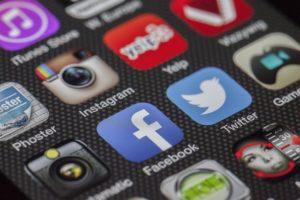 Even the act of possessing child pornography is considered an extremely heinous crime under Florida law, but transmission to other people comes with high costs as well. If you have committed sexual crimes against children, the prosecution will attempt to build a devastating and even humiliating case against you that could impact you for the rest of your life. You could be facing time in prison, large fines, and having to add your name to a Florida sex offender registry for the rest of your life if you are convicted. This is why it is important to turn to the dedicated help of a Florida sex crimes attorney in your time of need.

Charges of child pornography typically do not stand alone but sometimes come with other charges. Either way, judges will tend to err on the side of a victim and you might feel helpless about the outcome of your case. This is why you should always get started immediately instead of waiting after you have been charged with one of these crimes. At Musca Law, we understand that these charges are sometimes brought under innocent circumstances and will work to protect your rights. Please contact us to get started on your case at (888) 484-5057.