Naples, FL (March 5, 2019) – Police say that 30-year-old Hector Manley was accused of molesting two of his students at the Parkside Elementary School. Manley has since been placed on administrative leave by the Collier County Public Schools.

The two victims spoke with a Youth Relations Deputy last week and informed him of the abuse. The victims said in statements to police that Manley inappropriately touched them in class and one victim even said that Manley would try to bring fast food to her home. Manley, a double-amputee, allegedly told the girls that they could sit on his lap while he was in his wheelchair.

According to police, the alleged incidents took place during the 2017-2018 school year, but school officials only found out last Thursday. Now, Manley has been charged with lewd and lascivious molestation of a victim under 12.

Police believe that there might be more victims in the case. The incident is under investigation at this time.
Naples Lewd and Lascivious Molestation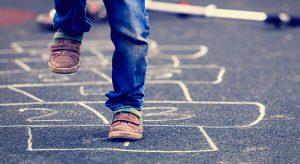 In Florida, sex crimes are some of the most harshly penalized criminal offenses, especially when these crimes involve children. If you have been charged with lewd and lascivious molestation in Florida, there is a good chance that the courts will prosecute your case to the furthest extent of the law. Being charged with this crime under what you believe to be innocent circumstances can be one of the most frightening experiences of your life, risking your career and social life in unimaginable ways. It is important to speak with an attorney about your case as soon as possible so that you can retain your rights in your time of need.

Our experienced Florida sex crime attorneys have handled various types of cases involving children. These charges can be absolutely devastating, especially when you realize that you could spend time in prison or be forced to register as a sex offender for the remainder of your life. Now you are left feeling humiliated and missing out on opportunities you would have had if you were never charged with this serious crime. Let us help you fight for your rights during this difficult time. Please contact us for more information at (888) 484-5057 today.