Navarre, FL (March 29, 2019) – This past week, two traffic stops took place in Navarre that led to several arrests and deadly drugs taken off of Santa Rosa County streets.

Santa Rosa County sheriffs stated that many of the main corridors in Navarre are used to traffic illegal substances such as Avalon, Highway 98, Highway 90, Interstate 10, and more. Plans are in the works to form a drug interdiction unit to stop trafficking in these areas.

Police at the scene made a traffic stop on Highway 399. After police stopped the vehicle, they smelled marijuana and searched the driver, identified as Rebecca Konopka. Deputies discovered approximately 837 OxyContin pills, 439 Xanax pills, and 39 grams of marijuana. Police said that the woman had the pills physically on her instead of hidden in the car.

Now, Konopka is facing two possession charges and trafficking of OxyContin. This is considered a first-degree felony.

A second drug bust took place that led to the arrest of Sheldon Hutchins and Amy Tomlinson in the same area. Both are facing trafficking charges as well.
Navarre Drug Trafficking Laws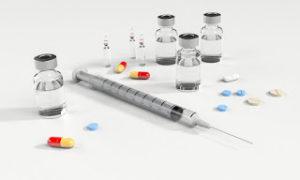 Being charged with a Florida drug crime can be a scary experience that can lead to long-lasting consequences if you end up with a conviction. Drug trafficking charges are considered to be serious felonies that can carry the harshest penalties if you are convicted. Trafficking charges can vary in severity depending on the amount of drugs that you have in your possession. Even with no prior criminal records, you could be facing a prison sentence, large fines, and more.

Needless to say, if you are facing a drug trafficking charge in Navarre or any surrounding areas, you must have a criminal defense attorney on your side who understands the many laws that apply to your case and can help you through this difficult time. Drug trafficking crimes are considered among some of the most serious drug crimes and our team at Musca Law can help you through this difficult time. We have successfully represented many clients and helped them obtain proven case results when they needed it most. Please contact us for more information at (888) 484-5057.