New Port Richey, FL (August 12, 2019) – Police have charged a 41-year-old disbarred attorney named Joshua Stewart with shoplifting after an incident at Home Depot.
Stewart was arrested last week when a loss prevention officer at the Home Depot on 10017 US 19 caught him hiding store merchandise inside his pants. Deputies were immediately called to the scene.
Not only did deputies locate merchandise on the attorney, but they also found two morphine pills, six amphetamine pills, and other drugs in a metal container in his pocket.
Stewart was immediately charged with three counts of retail petit theft and three counts of possession of a controlled substance.
Police say that, in June, Stewart had also been charged with first-degree arson after setting fire to a yacht. Stewart was originally disbarred from his attorney title in December 2017.
The investigation into the incident continues.
New Port Richey Theft Laws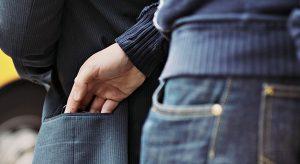 If you have been charged with a New Port Richey theft crime, you could be facing a variety of serious consequences under the law. These crimes, no matter what level of offense, can sometimes be considered felonies in Florida and carry consequences of several years in prison as well as large fines. You might struggle to maintain a career and also face the reality of social consequences you were unprepared for. Because of this, you need a skilled Florida criminal defense attorney on your side who has handled these cases in the past and has your best interests in mind.
At Musca Law, our dedicated and compassionate attorneys have used over 150 years of combined experience to help clients receive proven case results and are prepared to assist you in your time of need. We understand how many of these charges stem from being in the wrong place at the wrong time and will use evidence to help you prove your claim so that you can defend yourself. Please contact us at (888) 484-5057 for more information on how we can make a difference in your life.