New Port Richey, FL (February 2, 2019) - A stripper in Pasco County faces charges following a fight that took place outside of the Desire Gentlemen's Club on Thursday, January 31st.

37-year-old Christie Caratini-Mendoza was working at the club around 9:00 when she got into an altercation with another stripper.  During the course of the fight, Caratini-Mendoza is accused of punching the other woman in the face, throwing her to the ground and kicking her while she was down.  Caratini-Mendoza then when outside the building and destroyed a power meter and attempted to hide the meter in her bag. The meter was later found in the bag, entangled in a wig.

Caratini-Mendoza placed under arrest on charges of battery and grand theft.  She was booked into the Land O'Lakes Detention Center.
Battery Laws in New Port Richey
Florida violent crime laws, including battery, are strictly enforced in courtrooms across our state.  A battery conviction can result in probation, possible jail time, anger management classes and more.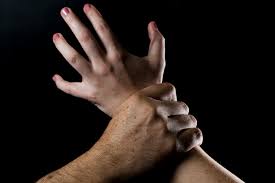 Additionally, a conviction for battery, assault or another violent crime can impair your ability to obtain or maintain gainful employment.

If you are facing a battery charge in our state, it is important to secure the services of a good Florida criminal defense attorney as soon as possible.  There may be certain defenses that apply to your case such as self-defense or defense of others.  These defenses can mean the difference between a permanent criminal record and a dismissal of your charges.  In some cases, you may also have the option of a pre-trial diversion program to help you avoid a conviction.

At Musca Law, we understand your situation.  We have represented thousands of Floridians charged with all types of crimes throughout our state.  Our team will fight for you and will ensure that you receive the best outcome possible.  For a free consultation, please contact us 24 hours a day, 7 days a week at (888) 484-5057.