New Port Richey, FL (May 31, 2019) – Police arrested 25-year-old James Yates Jr. after a call was made that he put a gun to his mother's head when she had a man over to their home.
Deputies with Pasco County were called to the home of Yates, which he shares with his mother on Stone Road. The mother and son had become engaged in a serious argument because the mother invited a man over to her home.
Yates immediately went into the bedroom and took out of a Glock handgun, which he brought into the living room after he and his mother were finished arguing. He pointed it at the direction of his mother's head and threatened her, saying she would never bring a man into their home again.
The guest fled the scene through a window. Since then, Yates has been charged with domestic aggravated assault.
New Port Richey Domestic Assault Laws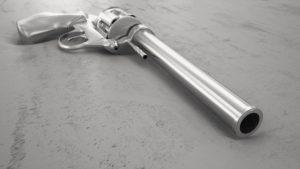 If you have been charged with a violent crime in Florida, you could be facing one of the most heinous crimes under the law. Though each type of violent crime varies in severity, you could be facing a wide array of consequences that could hold you back in many aspects of your life. These crimes tend to be classified as either hefty misdemeanors or felonies and could lead to jail time, fines, and many other aspects, as well as the social impact that it could have on your life.
If you have been charged with domestic violence against a family member, you might believe that you have been wrongfully accused of this heinous crime, especially when you believe the circumstances happened quite differently than what was initially reported. Our attorneys at Musca Law have over 150 years of combined experience handling these cases and want to ensure that your rights are protected every step of the way. Please contact us for more information at (888) 484-5057.