Ocala, FL (February 2, 2019) - Police in Ocala arrested a man on Saturday, February 2nd in connection with the death of his roommate.  Deputies with the Marion County Sheriff's Office were called to a horse farm in the 10000 block of North US Highway 27.

When police arrived, they spoke with a manager who told them that Salvador Contreras had asked for help after learning that his roommate, 23-year-old Jairo Rodas, wanted to fight him.  Rodas had worked on the horse farm before being fired two days prior.

Rodas was spotted leaving the crime scene when he was stopped by police.  During questioning, Rodas told officers that he was drinking and listening to music with Contreras.  An argument then began regarding the music.  Rodas further told police that Contreras verbally assaulted him.  Rodas then allegedly pulled out a knife and stabbed Contreras to death.

Following a police interview, authorities arrested Rodas and charged him with second-degree murder.  He is currently being held without bond.
Ocala Violent Crimes Laws
A Florida violent crimes charge may severely impact you in a negative way.  Second-degree murder is the second most serious type of felony in Florida.  A conviction for second-degree murder can land you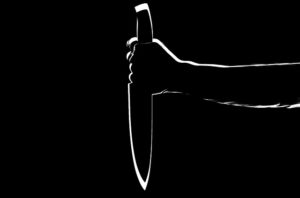 in prison for years and result in a major change in the way you live your life.

If you are facing a murder or other serious charge, our Florida criminal defense attorneys at Musca Law can help.  We bring over 150 years of combined expertise to your case.  We will leave no stone unturned in protecting your legal rights.  Our team explores every possible avenue and prepares the most effective defense for you under challenging circumstances.

We understand how stressful it is to be charged with a serious violent crime.  We are here to ease your mind and ensure that the playing field is leveled when you need it the most.  For your free consultation, please contact us any time at (888) 484-5057.