Okaloosa County, FL (January 29, 2019) – Three employees from the Silver Sands School in Florida, including a special education teacher and aides, have been charged with aggravated child abuse following multiple abusive incidents.

The special education teacher was identified as Margaret Wolthers and the aides were identified as Diana LaCroix and Carolyn Madison. The three were accused of intentionally punishing autistic children by locking them in a dark bathroom and blowing whistles in their ears.

A guidance counselor has also been arrested after she failed to call the Department of Children and Families after sexual abuse allegations were made by a 5-year-old student. The arrests were announced by police at a press conference yesterday.

At this time, all four women are being held and the school is working with investigators to ensure that the safety of all children at the school is upheld.
Okaloosa County Child Abuse Laws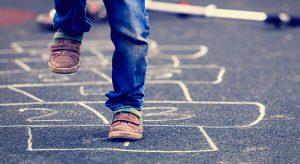 Aggravated child abuse crimes are some of the most heinous crimes that take place against children in the state of Florida. If you have been accused of one of these violent crimes in Florida, you need an experienced criminal defense attorney on your side to help you protect your rights. Prosecutors take crimes that take place against children very seriously under the law, which means that you could be facing years of prison time, fines, and many other penalties that could have an impact on your career and social life. This is why it is imperative that you seek the experienced help of an attorney who has handled these types of cases in the past.

Because of the nature of these serious and sometimes-violent crimes, Florida judges tend to err to the side of the plaintiffs, as children are unable to protect themselves from harm. Abuse, no matter what level it has occurred on, is a serious crime when it happens to a child, which can lead to serious physical injuries and an emotional impact that can't be taken back. At Musca Law, we will stand by your side through every aspect of the criminal justice system process, from police interrogations to trial. We will help you achieve the case results you were hoping for. Contact us for more information at (888) 484-5057.