Opa-locka, FL (November 20, 2018) – Police have arrested a man who stole a vehicle and led troopers on a chase across Opa-locka, then crashing the vehicle at the end of the chase. The incident took place yesterday, November 19, around 3 p.m.

At the time, the Florida Highway Patrol said that they noticed a white Toyota Camry that had been stolen driving along and pursued a chase against the driver. The chase came to an end with a crash into a pole around the area of Northwest 151st Street. The vehicle ran into a cruiser and a light pole.

33-year-old Rashard Young was charged with grand theft and driving with a suspended license. Police say that a woman who was a passenger in the vehicle was also arrested in relation to the incident.
Opa-locka Grand Theft Laws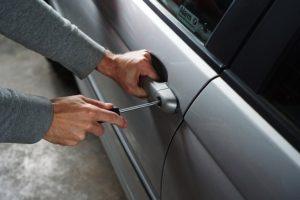 Grand theft laws apply to property that is stolen that is worth higher amounts of money. You wouldn't assume a grand theft charge over stealing something like a pack of gum at a corner store. Instead, these cases tend to apply to stealing items that are worth $300 or more under Florida law, which would constitute a vehicle. These are felony offenses that can lead to jail time, large fines, and more in the event of your charges. You might also owe restitution if you re-sell or ruin the item. Those charged with this crime could be facing a permanent criminal record, which means that it could be difficult to retain employment and move forward on a social level. It is important to speak with an experienced attorney whose case results reflect what you want to see in your own case.

If you live within the Miami or Fort Lauderdale area, you have many rights and protections under the law when it comes to your grand theft case. We capably serve clients throughout the entire state and specialize in helping you use a defense if you have been charged with a serious crime. We are here for you 24/7 when it comes to your claim, with experienced experts who have over 150 years of combined criminal defense experience. At Musca Law, we want you to know that you are never alone. Contact us today for the help you deserve at (888) 484-5057.