Orange County, FL (November 29, 2018) – Police say that a registered sex offender in Florida posed as a Santa Claus and advertised his services online. The 48-year-old has since been arrested.

Robert Kendel was using the name "Santa Bob" in Craigslist ads, where he showed photos of himself dressed up as Santa with a child on his lap. In 1993, Kendel was arrested for sexually assaulting a child under the age of 12. Deputies received a tip from somebody who came across the ad.

An investigator posed as somebody who was interested in hiring Kendel and, when he arrived at the party, he was arrested. Kendel is now facing charges of being a sex offender who failed to report his work.
Orange County Sex Offender Crime Laws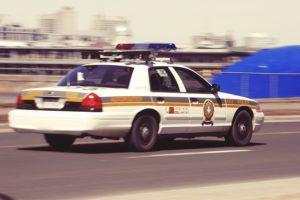 If you have previously been charged with a sex crime under Florida law, you are required to register as a sex offender. Many people fail to comply with the reporting requirements every year, which means that you must update where you are living, where you are employed, and a variety of other factors. In doing so, somebody with a past sex offender conviction could be facing serious penalties as a result.

If you are a registered sexual offender and have recently been charged with another crime, you are going to need to work with an experienced sex crimes attorney.  At Musca Law, our Florida criminal attorneys work to make our clients a priority and ensure that their rights are being protected throughout every step of the legal process as we help you work towards getting you the best results possible. We want you to understand your rights under Florida law as you go through this complicated process and find the best route for getting a winning defense. Contact us to find out what we can do for you at (888) 484-5057.