Orlando, FL (June 11, 2019) – Last evening, police were called to the scene of a fatal strangling after an 8-year-old boy called 911 when his stepfather strangled his mother.
The incident took place in an Orange County apartment complex on Sand Lake Road around 7 p.m. When deputies arrived at the scene, they found that 36-year-old Jason Lindsey had strangled the child's mother, Tynell Lindsey, after the child had begged him to stop.
Police found Jason with blood on his clothing and the child's mother, Tynell, lying unresponsive on the floor of a closet. When Tynell was taken to the Orlando Regional Medical Center, she was tragically pronounced deceased.
Deputies have confirmed that Jason Lindsey has since been arrested and charged with second-degree murder. He is currently at the Orange County Jail while the investigation continues.
Orlando Second-Degree Murder Laws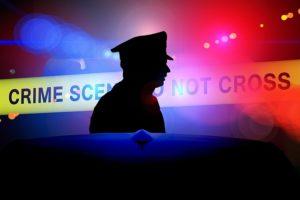 Second-degree murder is seen as one of the most heinous crimes in Florida, as homicide is the sometimes-intentional taking of another life. These crimes carry a harsh social stigma and you might find that a judge or jury has predetermined bias before your case completely begins. You might end up finding that crimes involving violence in Orlando are prosecuted to the furthest extent of the law and you could be looking at 30 or more years in prison or facing the possibility of the death penalty after such a serious crime.
Our criminal defense attorneys at Musca Law are here to give you our undivided support if you are going through one of the most difficult times in your life. You have a right to positive case results in the midst of your crime and protections under Florida law. With the help of a defense attorney, you will be able to build your case and tell your side of the story. Please contact us at (888) 484-5057 to find out what we can do for you.