Orlando, FL (December 31, 2018) – A 23-year-old man was arrested on kidnapping charges when he tried to take a 9-year-old girl from a Harry Potter attraction at Universal in Orlando.

The man, identified as Jason Mikel, approached a 9-year-old girl yesterday at Universal around 3:45 p.m. in a locker room in the area of the theme park's Forbidden Journey ride. The girl spoke with officers and said that she was grabbed by her shoulders and told to go outside where her mother was waiting for her. A witness was nearby and heard the man telling the girl that her mother was outside.

The girl was apparently able to break free from the man, where she then ran to where her mother was actually located. The mother told police that she lost sight of her daughter for a brief moment at the time of the incident.

The man fled the scene. Witnesses followed him to the Hogwarts Express train ride, where he fell when he was trying to get away. This is when a police sergeant working at the park was able to detain him.

Mikel was then charged with battery, attempted kidnapping, and marijuana possession.
Orlando Kidnapping Laws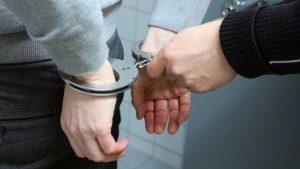 Under Florida kidnapping laws, if you have tried to hold somebody hostage, inflict harm on them, or commit any other type of related felony, you could be facing serious charges. Because these crimes could lead to imprisonment, large fines, and many other serious penalties, it is important to have a skilled defense attorney on your side through these difficult aspects of the criminal justice system process, from the initial interrogations to your trial.

If you have been accused or charged with kidnapping in Florida, you might be concerned about what one of these convictions can do to the rest of your life. At Musca Law, we have experience in many aspects of the criminal system process and will work with you to ensure that your rights are being protected at all times. You might be feeling hopeless about the outcome of your case as you face many realities, but there is hope. You want to make sure that you understand your rights at all times and use the best possible defense in your case. Let us help you obtain the case results you deserve and contact us today at (888) 484-5057.