Orlando, FL (March 3, 2019) – On Tuesday, a man was accused of driving to Orlando so that he could broadcast himself on the Internet having sex with a 14-year-old girl he had been communicating with online. The man has been identified by police as 33-year-old Jarrad Ki Nay Ta Kinder, of Marion County.

Kinder began messaging the girl on social media and sent unsolicited pictures and videos of himself and his genitals to her, even though she told him that she was only 14 years old.

Police say that what Kinder didn't know was that he was actually speaking with an undercover detective who created a fake social media profile for people who want to exploit children. Kinder told the "teen" that he would drive to Orange Lake to pick her up and take her to a place that they would be able to "live stream" video of them having sex in order to make money. Kinder told the girl that he used to "sell women" in the past and that she could make a lot of money performing these sex acts.

Kinder told the girl to leave her mother a note saying that she would call sometimes. Kinder then tried to meet the girl at an undisclosed location in Orlando. Police arrested him for lewd or lascivious conduct, human trafficking of a child, solicitation, and more. The investigation is ongoing.

Jarrad Ki Nay Ta Kinder is currently being detained at the Orange Lake County Jail with a $132,500 bond.
Orlando Lewd and Lascivious Conduct Laws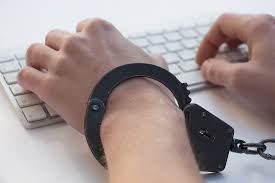 Being accused of a sex crime in Florida might be one of the scariest and most humiliating things that you will ever have to face. A charge like this is no joke. There are serious and life-long consequences that come with a sex crime conviction. Lewd and lascivious conduct against a child is a serious and heinous crime that involves the touching or sexual acts relating to a minor. You could be facing prison time, large fines, or even having to register as a sex offender for the rest of your life. It is imperative to speak with a criminal defense attorney to retain your rights during this difficult time.

If you or someone that you love has been charged with a serious sex crime involving a minor, it is in your best interest to hire a skilled attorney to represent you as soon as possible. A knowledge criminal defense lawyer will be able to work with you to build the strongest and best possible defense to the charges you are facing. It is important to understand all information regarding sex crimes in Florida so that you know what to expect when it comes to your case and creating a successful defense. Our sex crime defense attorneys understand how difficult it can be to move forward during this time. Our lawyers have more than 150 years of combined criminal defense experience successfully representing Florida residents who have been charged with a serious crime and we can help you too. Call us today to speak with one of our reputable attorneys at (888) 484-5057.