Orlando, FL (May 14, 2019) – Orange County Deputies arrested 18-year-old Thai Williams, a peeping tom suspect who has been arrested in Orlando previously for voyeurism crimes.
Police claim that, in February, deputies arrested Williams in Orlando when he was found sneaking around a home. He was originally charged with seven counts of voyeurism.
Now, Williams has been charged with four more counts of voyeurism and one count of stalking after he admitted to deputies that he had been stalking a home because he knew that an underaged girl lived there and he got a thrill looking into the family's home without their knowledge.
Williams admitted that he also peeked in other homes at times and watched a specific girl through her bedroom window without her knowledge approximately 30 times.
At this time, Williams is being held in jail with no bond.
Orlando Voyeurism Laws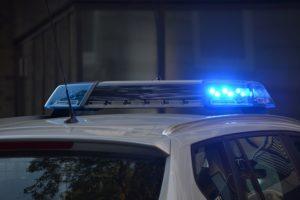 Voyeurism charges in Florida stem from acts where somebody secretly watches people (usually in their homes) without their knowledge. These crimes are considered felonies in most cases, which could mean fines, time in prison, probation, and registration as a sex offender within Florida, which can have a severe impact on the rest of your life. If you are facing one of these Florida sex crimes, you might be unsure of where to turn so that you can protect your interests and avoid serious penalties.
Our experienced criminal defense attorneys at Musca Law are willing to fight aggressively on your behalf if you are looking for case results following voyeurism charges. Especially if this is the second time you have been charged with this crime and the threat of jail time is imminent, you might be concerned about the impact that these charges will have on the rest of your life. We are here for you and will help you build a defense that can help you through this difficult time. Please contact us for more information at (888) 484-5057.